Priorities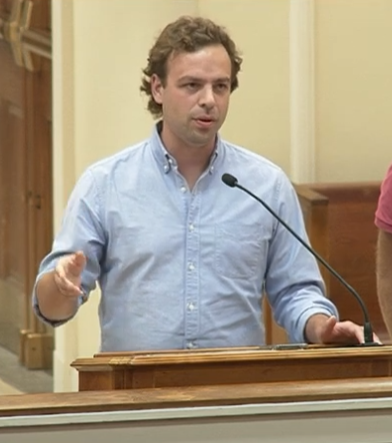 Nashville is facing many new challenges and I believe it needs new, energetic leadership with innovative ideas and a willingness to cooperate for the best interests of this great and growing community.
Most importantly, we need a Metro Council that listens and is responsive to the needs of our residents.
Sidewalks
Our neighborhoods are in urgent need of more sidewalks, crosswalks, and traffic calming features. Creating a more walkable and pedestrian-friendly community in our district will be a priority of mine in Metro Council. In addition to increasing safety for pedestrians, sidewalks and other features will create more vibrant and connected neighborhoods, reduce unnecessary automobile traffic, and unlock new corridors for economic potential and local business growth.
---
Housing
Our neighborhoods should remain a place where housing costs are accessible for middle class families. To accomplish this, Metro Council needs to take steps to increase new housing construction to keep pace with our neighborhood's and city's growing population, ensure that the housing we are building is accessible for our residents, and invest in infrastructure to ease congestion and connect our neighborhoods - all which will be a priority of mine.
---
Education
Our neighborhoods' access to quality education is an essential component of a thriving community. Our neighborhood schools should be an attractive asset of our community that both appeals to and retains families. We must ensure that our Nashville public schools are fully and adequately funded, foster relationships between our schools and community groups, and sponsor after-school activities for our students.
---
Public Safety
Public safety is non-negotiable for our neighborhoods and our city. While our district has experienced tremendous growth and momentum, we have also confronted continued property and violent crime. This problem cannot be solved without a fully staffed and funded police force. Our city's investment in policing should be paired with policies that continue to nurture and build community trust in the police and expand on initiatives to address mental health crises outside of the traditional criminal justice process.